Naturalee N'satiablee
Today is Self-care Sunday!
As we celebrate and tend to ourselves today in preparation for the upcoming week, I thought it would be the perfect time to introduce to your the next guest of The Spotlight.
Her energy: beautiful - her words: encouraging - her actions: inspiring.
A multi-talented business woman with two successful brands under her belt, poetess, and a mother to a beautiful family; meet the lovely Tamika Allen.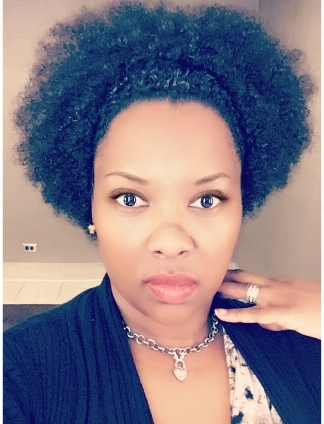 CEO Naturalee N'Satiablee
& Naturalee Treasure
Tamika, you and I have interacted through social media over the past 3 years. I feel like I know you, well in my mind I do. We have so many similarities, but tell me a little bit about yourself. You're located in Chicago. Were you born there?
No, I was actually born in Ysplanti, Michigan but my Mom relocated here when I was 18 months old and I've been in Chicago ever since. (Ypsilanti, commonly shortened to Ypsi, is a city in Washtenaw County in the U.S. state of Michigan, known for its tree-lined streets, historic architecture, and top-notch university-Eastern Michigan University.)
Let's start with your first baby, Naturalee N'satiable and then Naturalee Treasures.
Natural artisan soaps, bath bombs, sugar scrubs, bath teas, hair products and the list goes on. Where did the name of your businesses come from?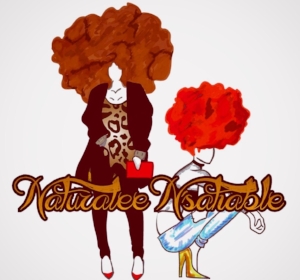 "Naturalee N'Satiable is a passion of alluring with an organic and natural lifestyle."
Natural products so of course Naturalee but the N'Satiable part comes from my first Instagram handle.
For those that are not familiar with Tamika's products, I encourage you to check her out today! But wait until you finish reading this lol. At Naturalee N'Satiable, Tamika and her team create handmade organic and natural spa products. It's not only good for your body but good for your mind and your soul.
I can still recall the very first time I received my order from them. Before I could even open the box, I would smell light notes of delight which made me anxious to see and experience the products. Let me tell you something... when I opened that box, O-M-GGGGGGGGGGGGGG. I don't know how to describe it. The fragrance quickly filled the air. Mind you, each item was carefully packaged and individually. I immediately fell in love. Excuse me while I calm down now…...Tamika doesn't just sell her products. She creates an experience, educates you from start to finish and provides excellent customer service.
"We provide distinctness with our products using only the very pure and finest ingredients, organically grown and collected in our supervision. Each and every beauty regime is exquisitely handmade without any harsh chemicals as we only use the purest extracts. Naturalee N'Satiable distill naturally active ingredients into wholesome beauty products for instant and lasting results every day."
Tamika, how long have you been a creator?
All my life, I love to create things. I was a cosmetologist for 22 years, I worked in construction for six years so a little everything.
That's awesome! See, a jill-of-all-trades like myself! I love meeting people especially women that don't limit their talents. Speaking of which, Tamika carries over the values of Naturalee N'Satiable to her second brand, Naturalee Treasures which was established earlier this year and off to a great start. Providing natural gemstones, smudge sticks, incense and more, Naturalee Treasures ties nicely into the theme of self-love and caring for ourselves internally and externally.
Tamika who or what inspires your creative process? Are there any major brands that inspire you?
My creative process comes from within. If I'm lead to do something I just do it! No major brands inspire me. I just started by creating products for my family who is all natural and it kinda evolved into this.
I'm glad you took your creativity and turned it into a passion that not only serves a purpose to you and your family, but to others as well. I no longer have to walk around look a ashy mess lol just kidding but seriously, you helped a sister girl out! I've shared your products with my family members and friends. They all love it.
(Side note: Tamika and collaborated a few years back on greeting cards. Her poetic words paired with my illustrations. Find out more here)
What do you believe makes you stand out from others that may be doing what you're doing?
ME! No one can give you what I offer and that's me! My spirit and passion goes into everything I do. I touch everything and my energy goes with it.
I totally agree. Every creator gives portions of themselves and inserts it in their work. It's a beautiful process.
What, if any, are some challenges you are facing as an entrepreneur?
Once you open a business you lose most of the people that called you friend, your family doesn't support you as you thought they would, people try to be-friend you to gain knowledge, boast their business, steal your customers, steal your ideas and even customers will commit fraud against you! It's a thankless job, and you have to work it even when you don't feel like!
It's unfortunate but very true. Not everyone that says they are for you truly stand by that. At times it can be a painful process. However, sometimes it's necessary so that it allows room to allow people in your life that will support you.
"Behind every successful woman is a tribe of other women that have her back."
Tamika have you had moments of success, achievement or fulfillment that have counteracted any challenges you may have faced? If so, what are they?
Sometimes it's like you're doing this in vain, rewards comes far and between and sometimes you wanna quit but that's when you have to remember why you started! Complete strangers show you love support you and that makes you fall in love what you do all over again!
I completely agree!!! It's amazing to have complete strangers support what you're doing because they see you putting in the work. They see the energy and love that goes into it. They believe in you. Therefore we can't focus on the negative although it can be very eye-opening. As the saying goes, what is for you will not pass you by!
Are there any special projects or events coming up?
We have fundraising events coming up with Liam Lives Foundation Inc. which is a organization that's promoting Pregnancy and Infant Loss awareness (Find out more at www.liamlivesfoundationinc.org)
We will be offering Chakra subscriptions boxes as well.. Our website should be up and running for Naturalee Treasures by the end of the year as well!
That's exciting! I look forward to seeing your brand grow.
What is your ultimate goal in regards to your skills? Where would you like to see it go?
My ultimate goal is to open up Natural spa's across the USA which employees at risk teens, woman of color at risk, retirees. Co-op in the Caribbean & Africa to help women in the community be self-sustaining by making products that we sell. Mentoring programs to teach the youth how to open and sustain a business. Community centers to host free training classes on health and well-being, yoga, meditation and self-care DIY.
That is amazing!!! I'd like to take a moment to give Tamika's daughter, Jourdyn, a shoutout. She's on the Naturalee N'satiable team. It's a family affair and I am loving it. I think it's awesome how you have your children involved in the business.
Tamika it has been a pleasure. I love what you're doing and wish you all the best in your endeavors. You have my continued support. Everyone, please connect with Tamika on social media at the following: www.naturaleensatiable.com Instagram @naturaleensatiable, Twitter, @NNaturalee